Gigathlon Czech Republic 2017 goes to Olšina!
We would like to welcome all Gigathletes to the Czech Republic to join the second edition, which will take a place again in the beautiful region of South Bohemia around Lake Lipno. We are preparing new tracks and aim to create a unique atmosphere for all international participants.
Our Gigathlon village with original Czech spirit will include party and relax zones as well as top catering services - FEEL THE SPIRIT is the new slogan for this year's Gigathlon Czech Republic 2017.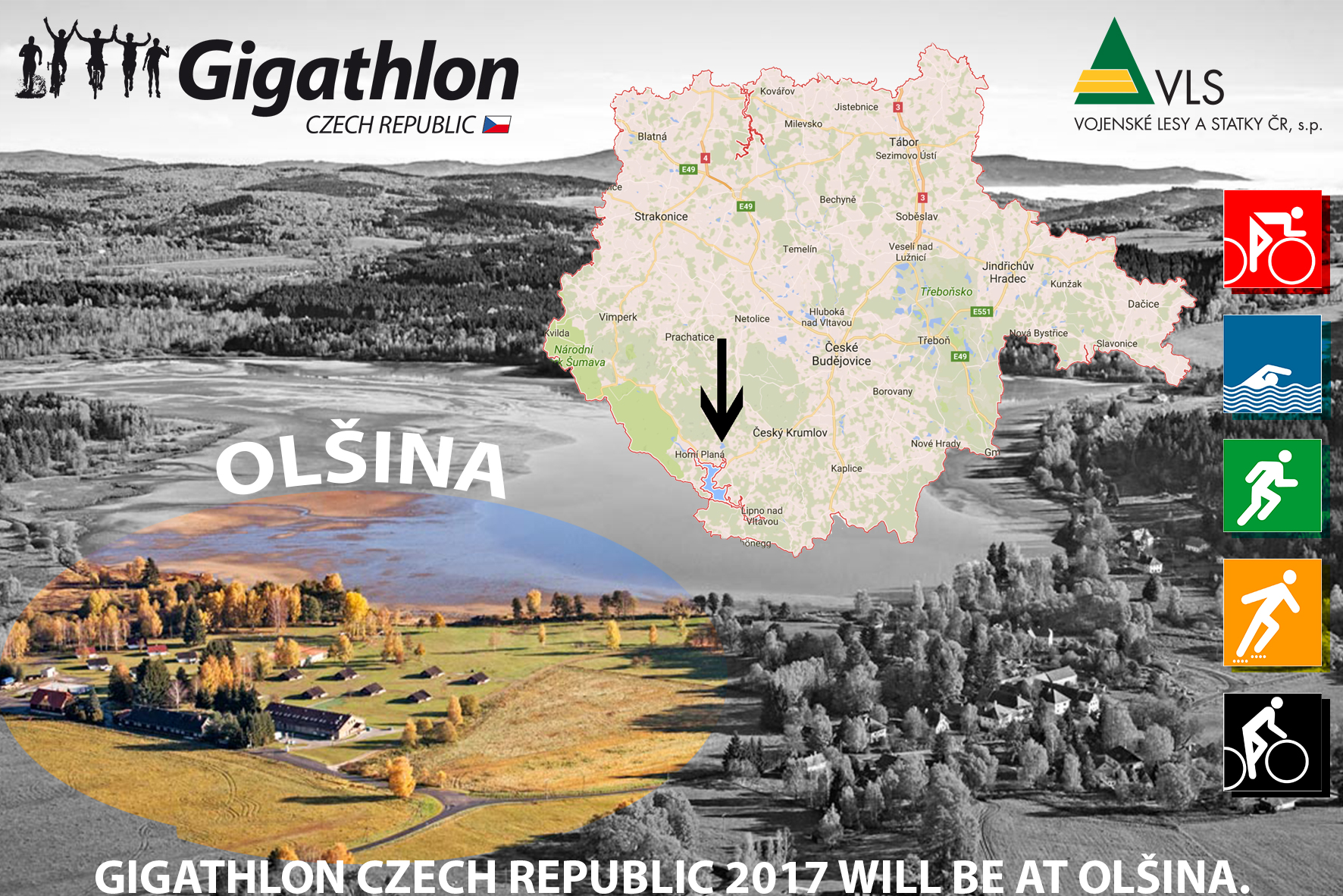 Our new main location for the Gigathlon Czech Republic 2017 will be Olšina - a large sports and recreational facility located in a beautiful landscape of the Šumava National Park near the famous Lipno Dam.
With Olšina we can offer an excellent, all-encompassing service for participants that includes different types of accommodation and great Czech cuisine. Furthermore challenging and diverse courses are waiting for you. We'll publish more information about the courses, accommodation, and other services soon here on our website. See you in September in Olšina!
For more information write to [javascript protected email address] or call us at +420 607 852 540.
Your Gigathlon Crew
---
GIGATHLON CZECH REPUBLIC 2017 TRAILER
For more information e-mail at [javascript protected email address] or call us under +420 607 852 540.
Your Gigathlon crew.