MOUNTAINBIKE
WILD SATURDAY, 1.9. 2018: RAČICE - MOST | 42 KM | 1 000 ELEVATION GAIN
Both competition days mountain bike will be the fourth discipline of a day. Those who will choose mountain bike for Saturday and Sunday will get the best out of it. There will be some exciting technical passages, when you will be concentrated simply just on the line in front of your front wheel but there will be as well passages with wide dirty roads when you can look around and enjoy great views. Saturday belongs to the technical course. 2 x 21 km long lap. Wavy single trails with proper swingy switchbacks start just a few meters after the start line. Bike trails will bring you to the local pond called Ressl where you can catch your breath and refresh before you head back direction Matylda. At the transition zone nice and clean runners will be waiting for you, at this stage, for most likely muddy bikers. Runners will end the first competition day by an uphill run to the top of the local hill Hněvín.
Please click on the picture below for further detailes on this course.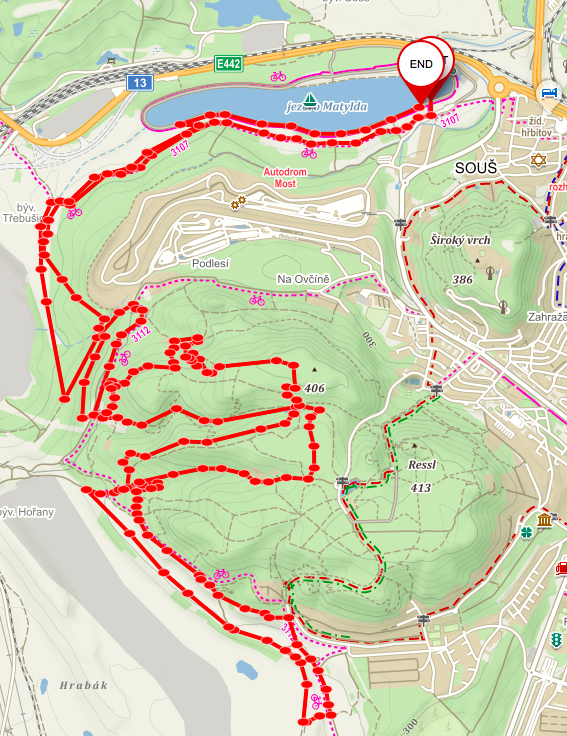 CALM SUNDAY, 2.9. 2018: RAČICE | 34 KM | 715 ELEVATION GAIN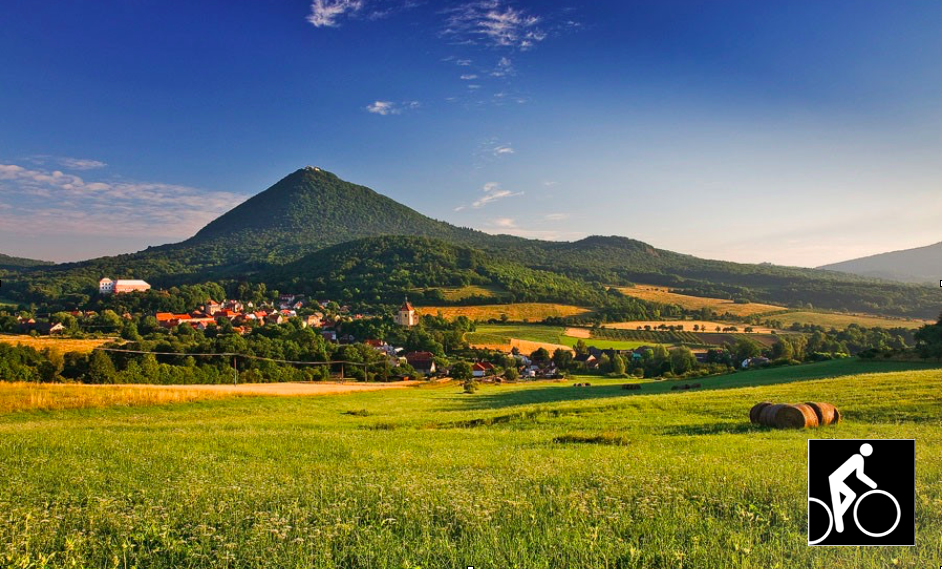 Sunday's course will be just 8 km shorter than Saturdays course, but this one doesn't take such skills and energy, so it still goes together with day motto "Calm Sunday". As soon as the Gigathletes leave Račice they enter a beautiful landscape. Wide dirty roads through the forest and colourful fields with great views over "the České Středohoří" will be a mild ride for Sunday's bikers. Extremely quiet area is about to be entered, so you can truly enjoy the nature with no disturbing noise around. Thanks to the easy road you can go into the full speed or you can "sit back" and enjoy the passing scenery around you.
Please click on the picture below for further detailes on this course.