GIGATHLON CZECH REPUBLIC is now GIGACZECH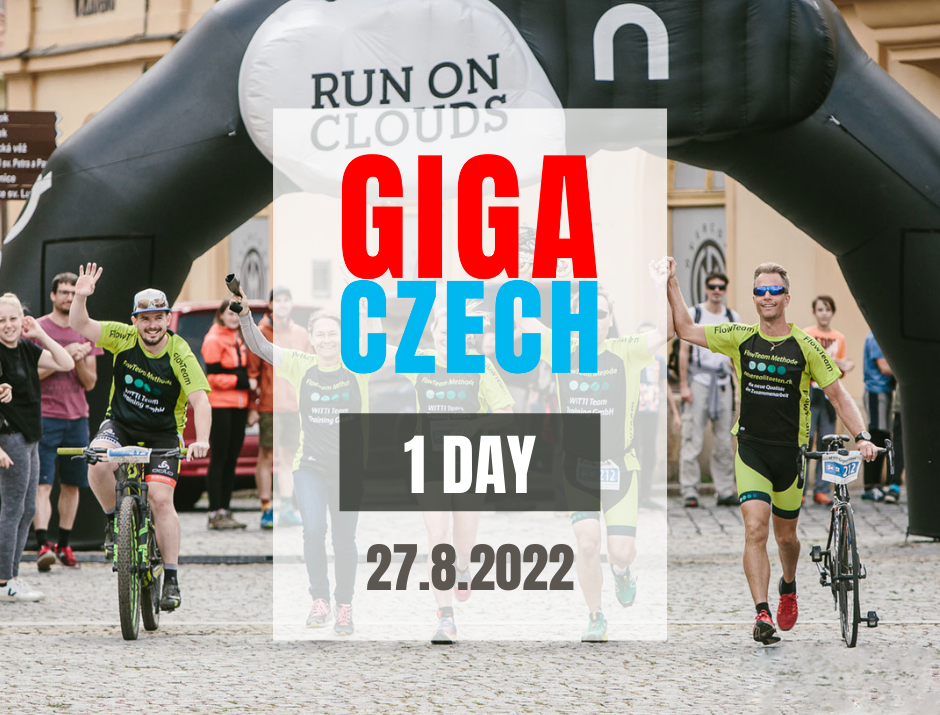 Dear Gigathletes
We are pleased to announce that the adventure continues. Gigathlon Czech Republic is now called GIGACZECH. It is beginning of a new sports brand, that builds on the 6 years tradition of Gigathlon Czech Republic (2016-2021) . In 2022 you can look forward to one event called GIGACZECH 1 Day and in the upcoming years, we would like to go back and add again GIGACZECH Weekend.
SAVE THE DATE 27.8.2022 | GIGACZECH 1 DAY | MĚLNÍK
All further information can be found on the new website www.gigaczech.com
We are looking forward to welcoming you in August in the Czech Republic!
Best regards
Jan Plachý & Team GIGACZECH