GIGATHLON CZECH REPUBLIC
NEWS | 2022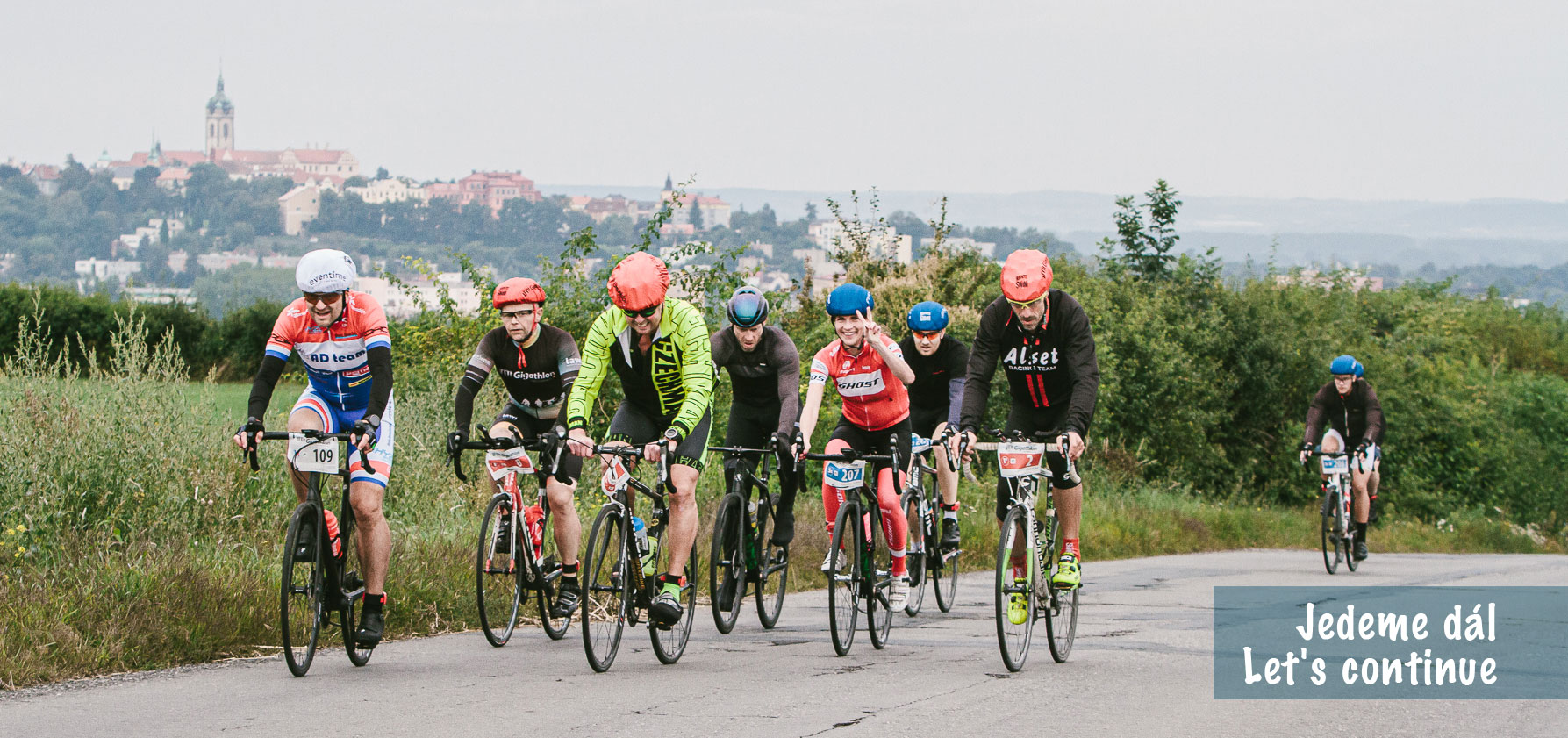 Dear Gigathletes,
We are happy to inform you about our next steps regarding multi-sport event Gigathlon Czech Republic. We have decided to build on this 6 years long tradition and continue. At the moment we are fine-tuning all the details and we are pleased to announce the date for the next year.
SAVE THE DATE: MĚLNÍK 26. - 28.8. 2022
Stay tuned, we look forward to seeing you!
Jan Plachý
& team Gigathlon Czech Republic
---

THANK YOU
The sixth and the last edition of Gigathlon Czech Republic is done and dusted. This year's Gigathlon has taken place again in Mělník, one hour drive from Prague. Gigathletes have measured their strength, endurance and will in 5 disciplines (run, swim, inline skating, mountain bike and road bike) and 3 categories (Single, Couple, Team of Five).
Hereby we would like to thank to all Gigathletes, that took a part in any of the six Gigathlons. Some of them did not even missed on single one. You were all amazing, coming back to us and created with us together one big Gigathlon family. THANK YOU
Big thanks goes out to our volunteers and staff without them non event could have happened. These people did not only helped with the organization but they were as well the biggest fans of our giagthletes and pushed them with their smiles and cheering words into next kilometres. Most of them were also coming back, no matter how bad was the weather or how demanding on time their shifts were. They have been there with the smile. THANK YOU
Last but not least, we would like to thank to all our partners, without them could Gigathlon never reached such quality and became a tradition for those 6 years. THANK YOU
What is next…

Event Gigathlon Czech Republic under that brand definitely ends here. The swiss brand's owner has decided, that after more than 20 years of organizing Gigathlon in Switzerland, to give this tradition a closure with the last Gigathlon Switzerland in 2022. 6 years ago has become the Czech Republic the only country outside of Switzerland where Gigathlon has found its place and has been repeatedly attended by local as well as international athletes. With its unique combination of 5 disciplines and 2 competition days differs Gigathlon from other similar multi-sport events and it is now our goal to continue with this concept, even though it will no longer be called Gigathlon Czech Republic and bring our family together next year and hopefully as well to welcome new members.
Stay with us and we will update you on the situation until the end of this year.

Jan Plachý
Gigathlon Czech Republic