POETIC SUNDAY 29.8.2021 | 96 km
POETIC SUNDAY starts where the Athletic Saturday ended - on the main square with the road bikers as the first on course. They will ride shorten round of the previous day course 46 km (same as 2020) and meet up with swimmers at Baraba quarry. Swimmers will copy 1 Saturday's loop and get the portion of 1.1 km swim. Inline skaters, will as well copy the same track from the previous day, only 10 km shorter. Bikers will have less elevation gain demanding course. They will not get too far from the main scene. Five loops of nearly 5 km lenght will create a great parade again, as they will have to ride through the main square, through the finish line after each loop. It is, without any doubts, going to create again an exciting atmosphere. Once they part is done they will catch up with runners, who will after 1 Saturday's loop finish the Gigathlon Czech Republic 2021.
Total distance Poetic Sunday: 96 km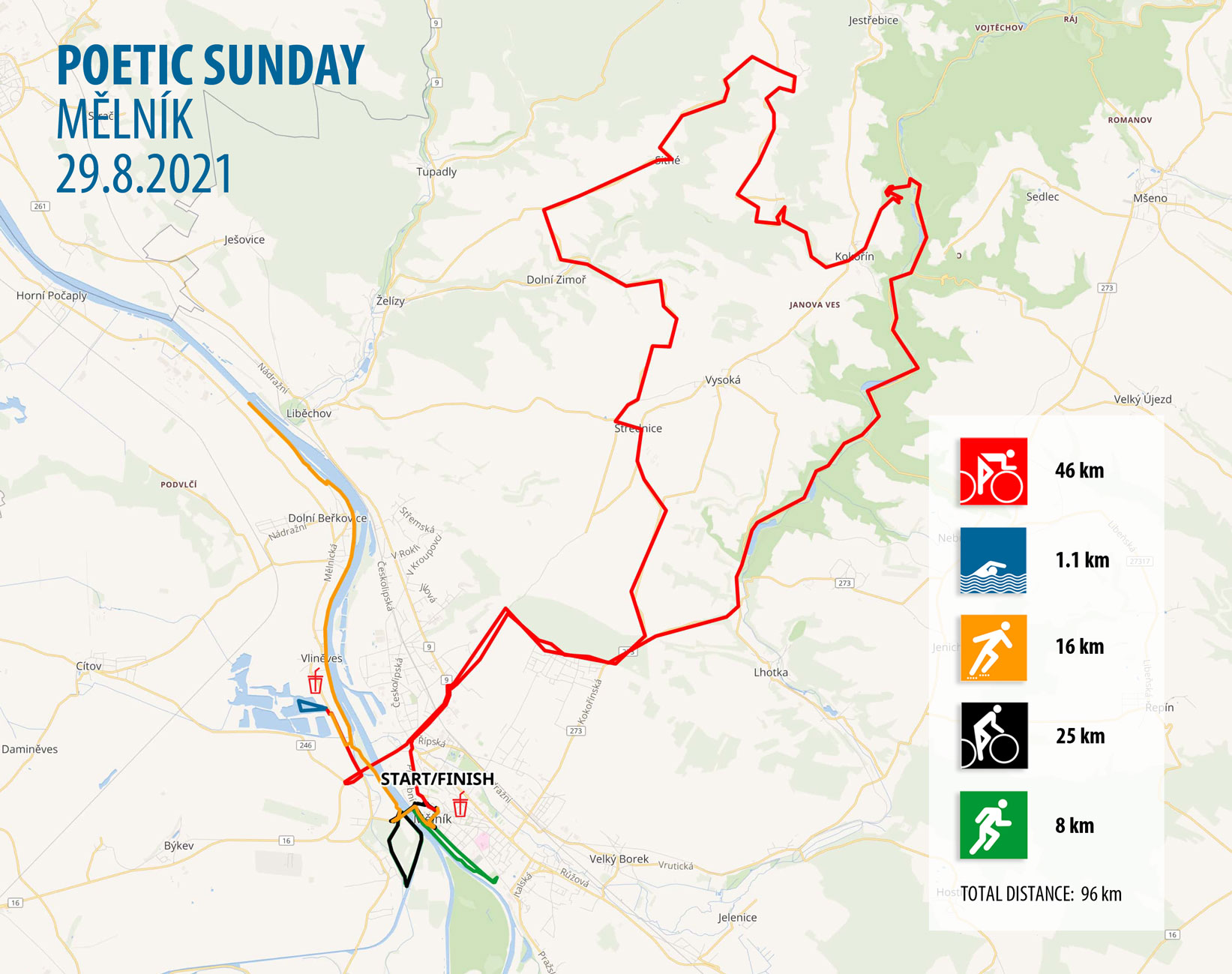 Note: Version as of June 20, 2021. Courses can be changed and updated.
POETIC SUNDAY GPX FILES TO BE DOWNLOAD HERE